Scroll down to see how Cleen can help your business
What is the Cleen Dashboard?
The Cleen Dashboard is a washroom management tool that allows businesses to simplify and automate the management of their facilities. With the Cleen Dashboard, businesses are notified as soon as they have received a washroom review on any linked facilities, prompting immediate action and resolution. Businesses also have access to statistics and data, giving clear insight into their washrooms' performance. Using the Cleen Dashboard, Venues can ensure their Cleen rating is maintained as high as possible, while Service Providers (facilities managers and washroom management companies) can improve their client retention rate and efficiently manage their client portfolio.
Washroom Management Tool
Whether you're a Venue or Service Provider, Cleen Dashboard provides you with live feedback to help manage your washrooms' performance.
For Retailers
Any reviews of your washrooms will be sent to your Cleen Dashboard allowing you to instantly resolve or them assign to your Service Provider.
For Service Providers
Connect directly to your Retail clients to automatically be notified of any bad reviews or washroom issues requiring further action.
The Complete Picture
Businesses can view their portfolio of washrooms by region and business type, and see in one convenient location how they are performing.
The Key Statistics
The Cleen Dashboard provides detailed snapshots of your washrooms' performance as well as highlighting any unresolved issues.
Sign up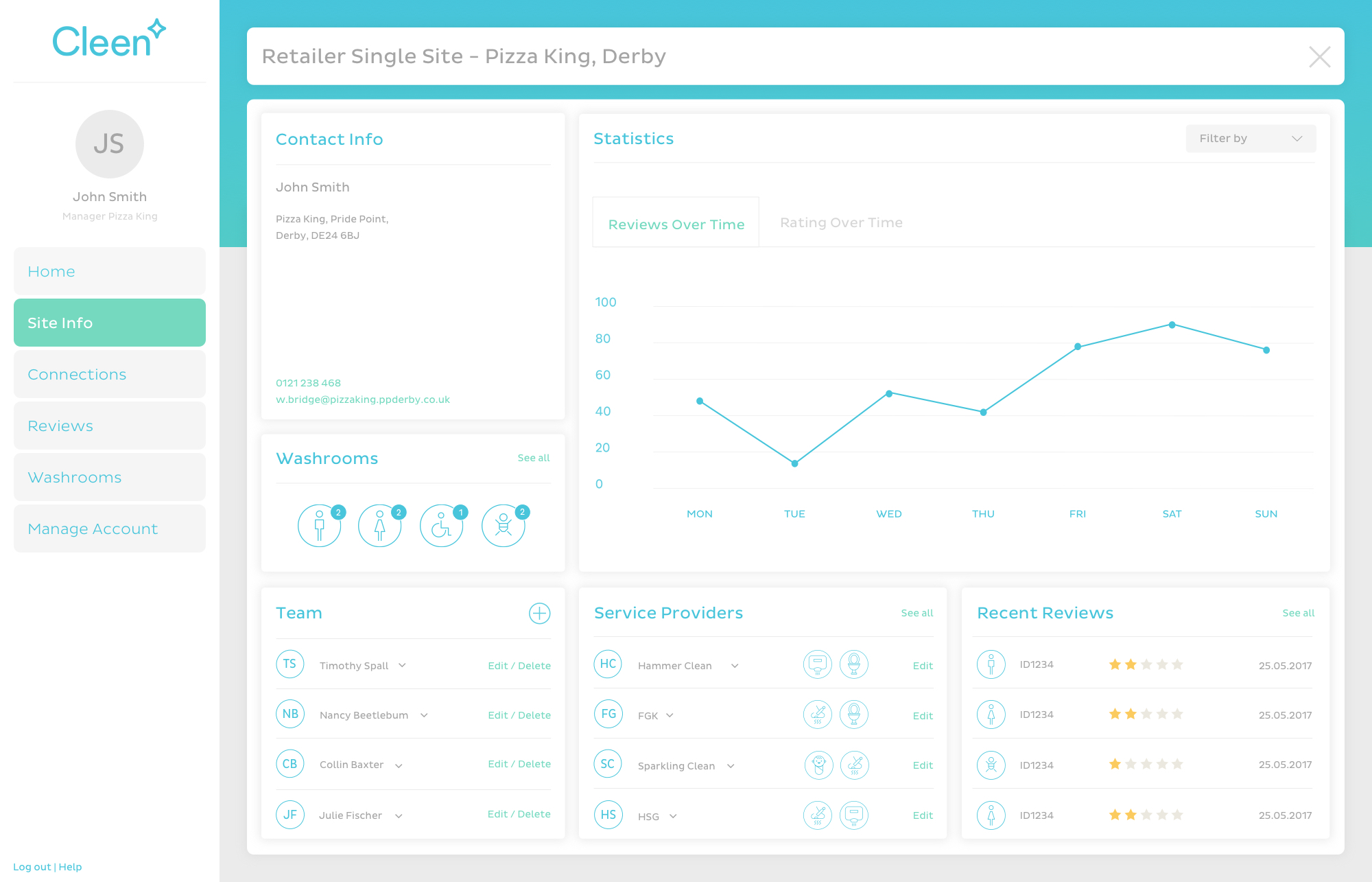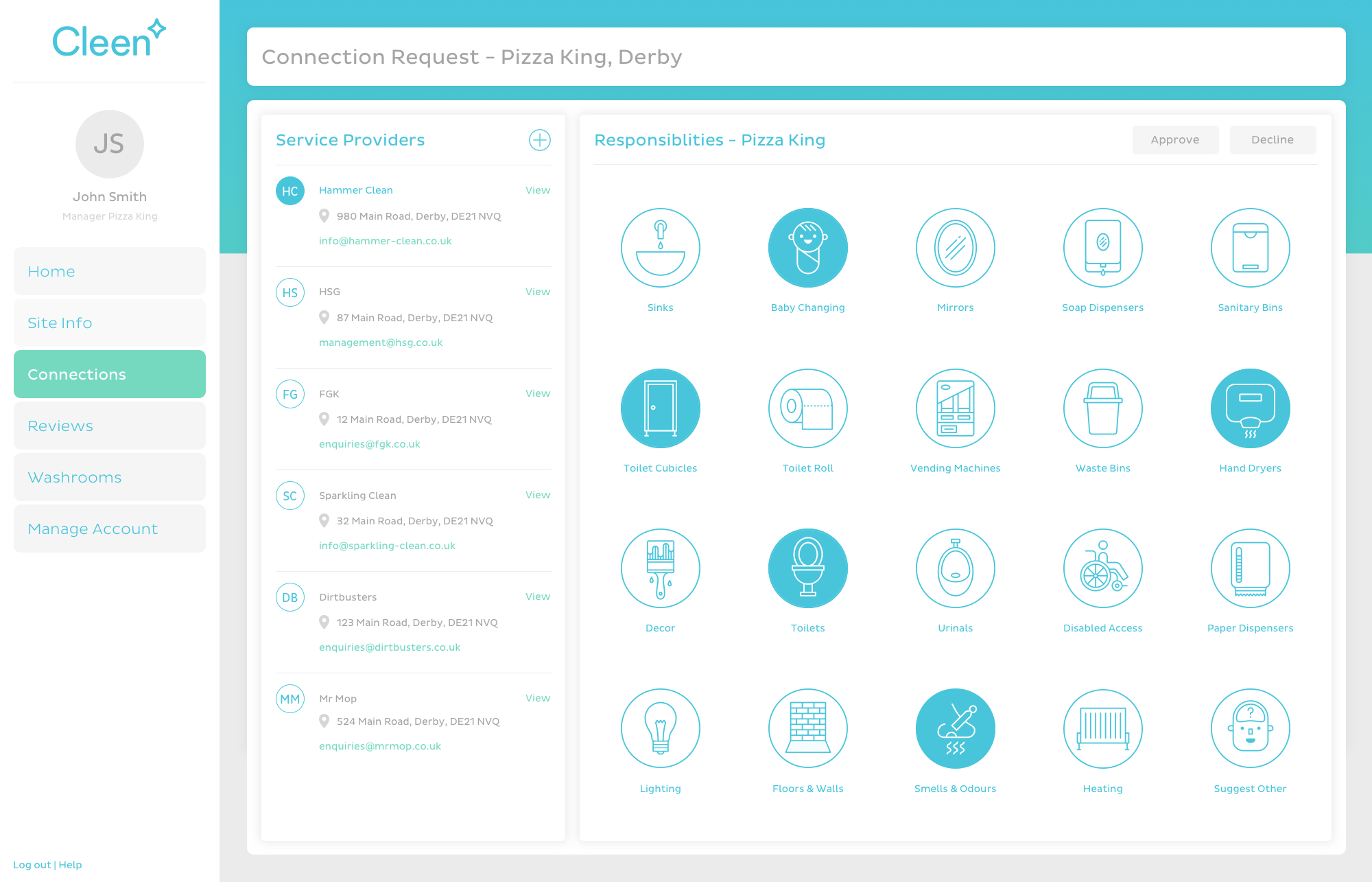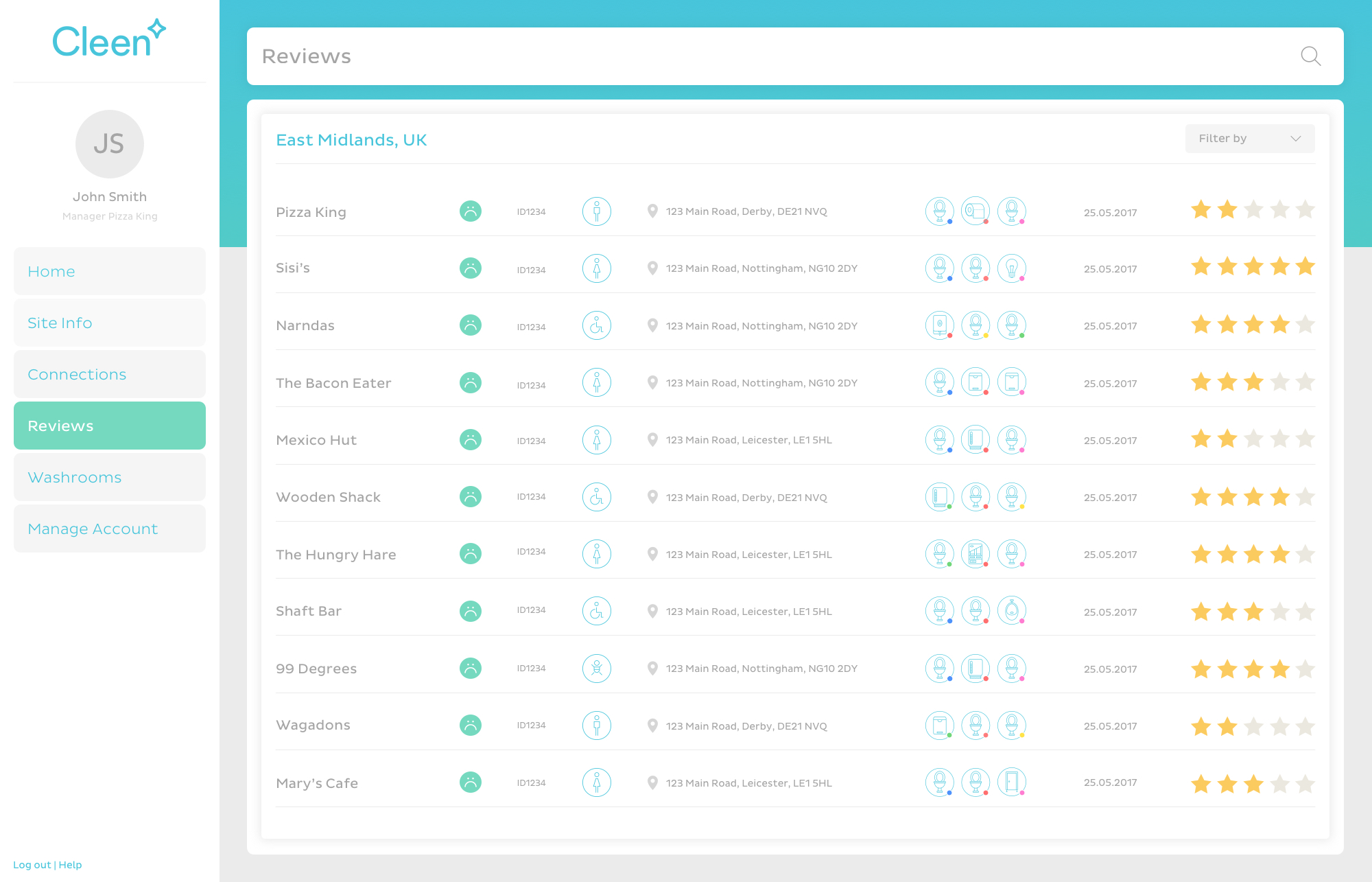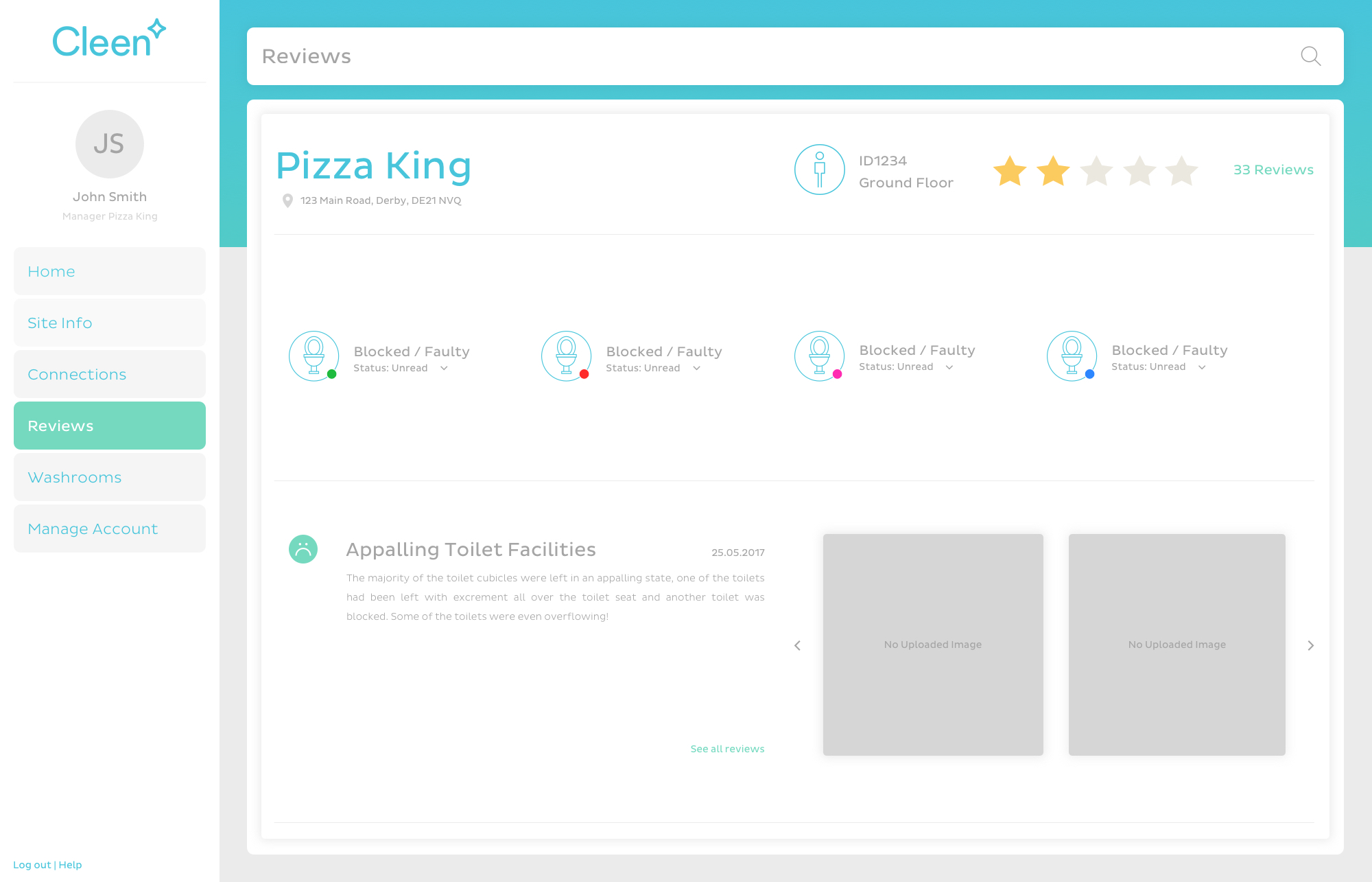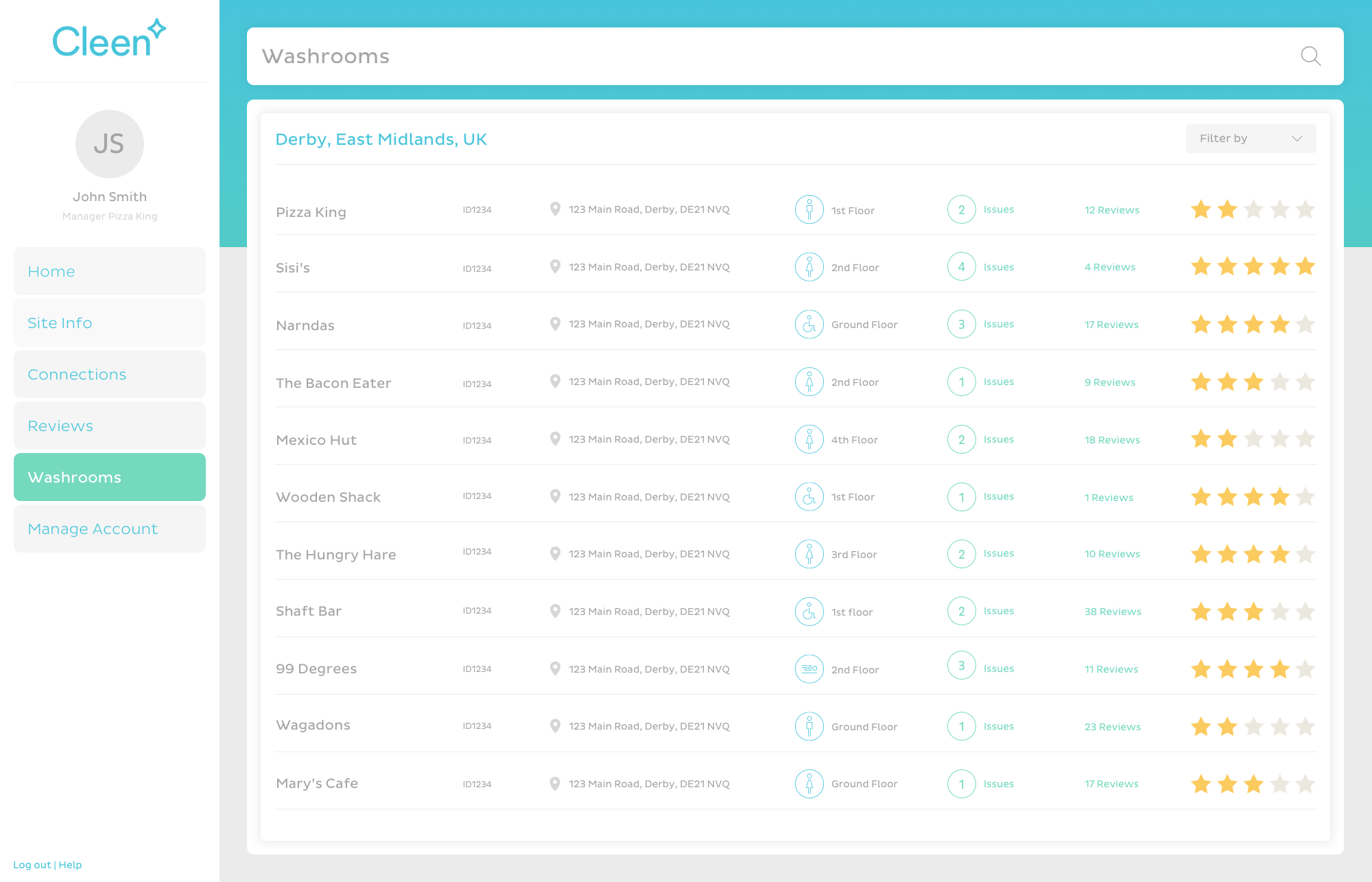 Sign up
Client Packages
Stay on top of your washroom reviews to improve your customer retention.
Improve your business efficiency with the ultimate washroom management tool.